Adult Coloring 101: Choosing an Adult Coloring Book
|
Choosing an Adult Coloring Book
When it comes to choosing an adult coloring book you may quickly become overwhelmed. A simple look an amazon or at your local store and you brain will quickly start to spin!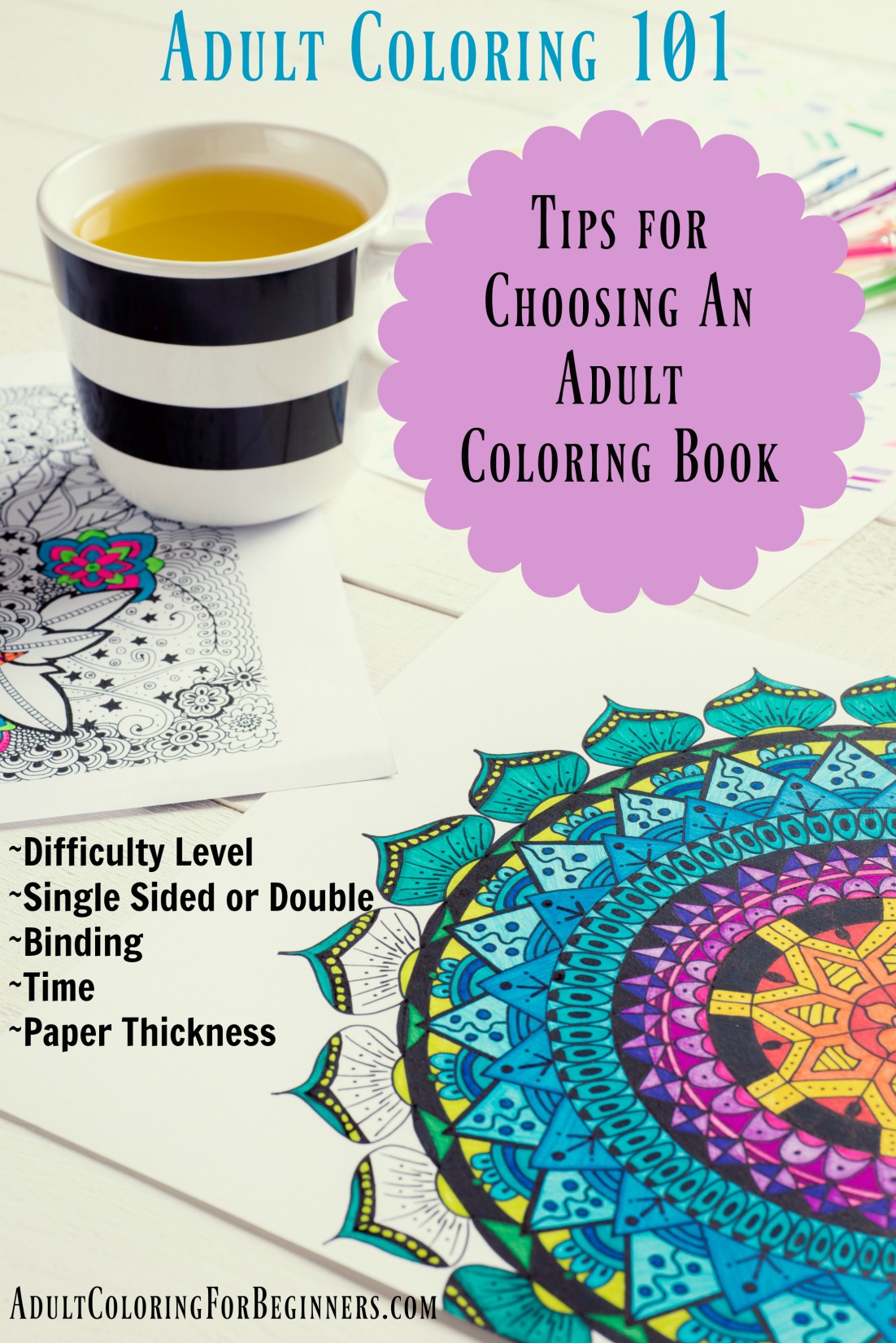 There are so many of them to choose from and where in the world do you start? If you buy each and every book that you like (and some do) you will quickly blow through your spending cash before you even buy any colored pencils or gel pens.
So what are some things to keep in mind when choosing an adult coloring book?
Difficulty Level – If you spend any time at all looking through the coloring books you will see quite a range in the difficulty level. Some will be simple and easy to work with and others can be quite difficult! If you are just starting out you may want to choose one that is not so intricate in detail. The small spaces and tight corners can become to much for a beginner.
 Single Sided or Double Sided Illustrations – This may matter to some and some it may not. The reason I choose single sided illustrations is because I can tend to push hard with my pencils and sometimes use gel pens. If you have a good quality paper nothing should bleed through but with the cheaper books sometimes it does and this will ruin the other side of the paper. Another reason I choose single sided is I like to display my artwork in frames and if I color both sides obviously I can't display the other side.
 Binding – Some folks like to unbind the coloring book so that they don't alter their art when they want to display it. You will also want to check and make sure that the actual picture doesn't get cut off when they bound the book together. There is nothing worse than getting home and realizing a portion of each picture is in the crease and no matter what you do you cannot get to the full picture.
Time – The actual time you have to color may factor in the difficulty level you may want to choose. With kids, jobs and everything else life throws at you it sometimes becomes difficult to finish a page. Keep that in mind when you are choosing an adult coloring book. I myself like the difficult ones but it takes me quite a while to finish one!
Paper Thickness – Thick is definitely good when it comes to choosing an adult coloring book. If your paper is to thin then whatever you are working with will bleed through or you may even get a hole in it. You will find over time that you will learn just by feeling the paper whether you like it or not. One thing you will want to watch, especially if you are using markers or felt tip pens, is that it does not bleed. A lot of times if you are looking on amazon you will find reviews and those can really help in finding the good, bad and the ugly about a product. Especially if they have pictures or a video.
I would love to hear what is important to you when choosing an adult coloring book. Please leave me a comment below so we can all learn from it!!